Transform Complex Text Documents into Data, Insights, & Value
Integrate our text analytics APIs to add world-leading NLP into your product, platform, or application.
The World's Best Brands Partner With Lexalytics
fully featured
Natural Language Processing
The most feature-complete NLP feature stack on the market, 19 years in development and constantly being improved with new libraries, configurations, and models.
Flexible Deployment
Deploy our text analytics and NLP systems across any combination of on-premise, private cloud, hybrid cloud, and public cloud infrastructure.
Native Languages
Fully transparent text analytics technology with truly native language support in 29 languages representing 67% of the world's population spread across 6 continents.
Industry Packs
Pre-built industry configurations for out-of-the-box improvements in sentiment accuracy, topic detection, categorization, and more.
Hotels
Monitor consumer feedback and intentions in areas such as rooms, staff, service, and food
Restaurants
Whether a chain or fine dining, stay on top of diner sentiment towards food and service
Retail
Hear what's going on as customers interact with staff, products, and locations throughout their shopping experience.
Pharma
Medications, symptoms, conditions, diseases, dosages, anatomical terms, specialties, plus 250 ICD-10 codes mapped to normalized names
Voice of Employee
How do employees think about management, benefits, opportunities, work-life balance, and more
Easy Configuration & Tuning
When you need to go beyond our out-of-the-box results, access the control you need. Define custom entities, create new query topics, build category taxonomies, add blacklists, and more through our intuitive configuration tools.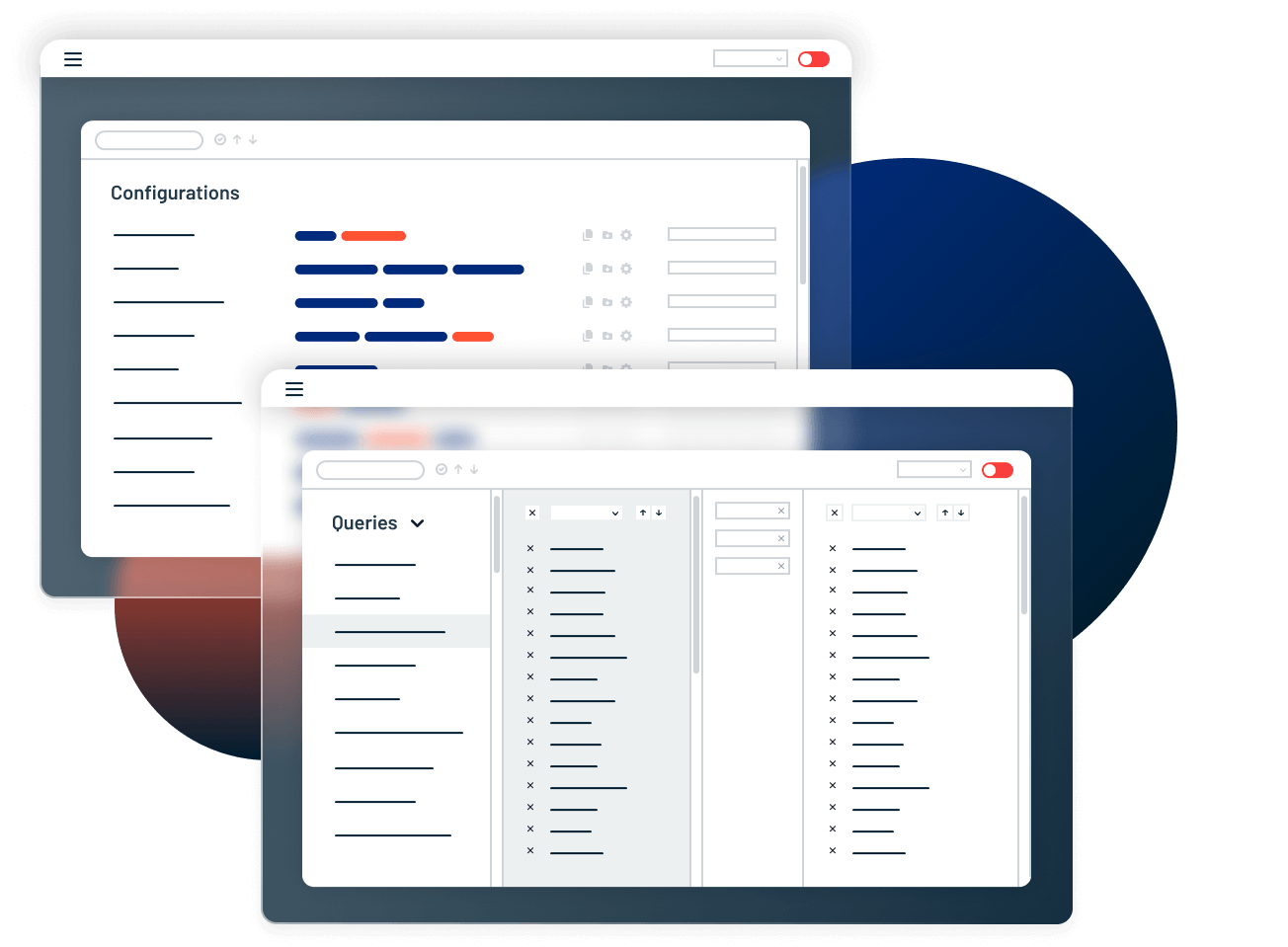 Deploy Custom Machine Learning Models
Hundreds of machine learning models already deployed to improve our core text analytics, and custom-trained machine learning "micromodels" to tackle unique challenges in your data when needed.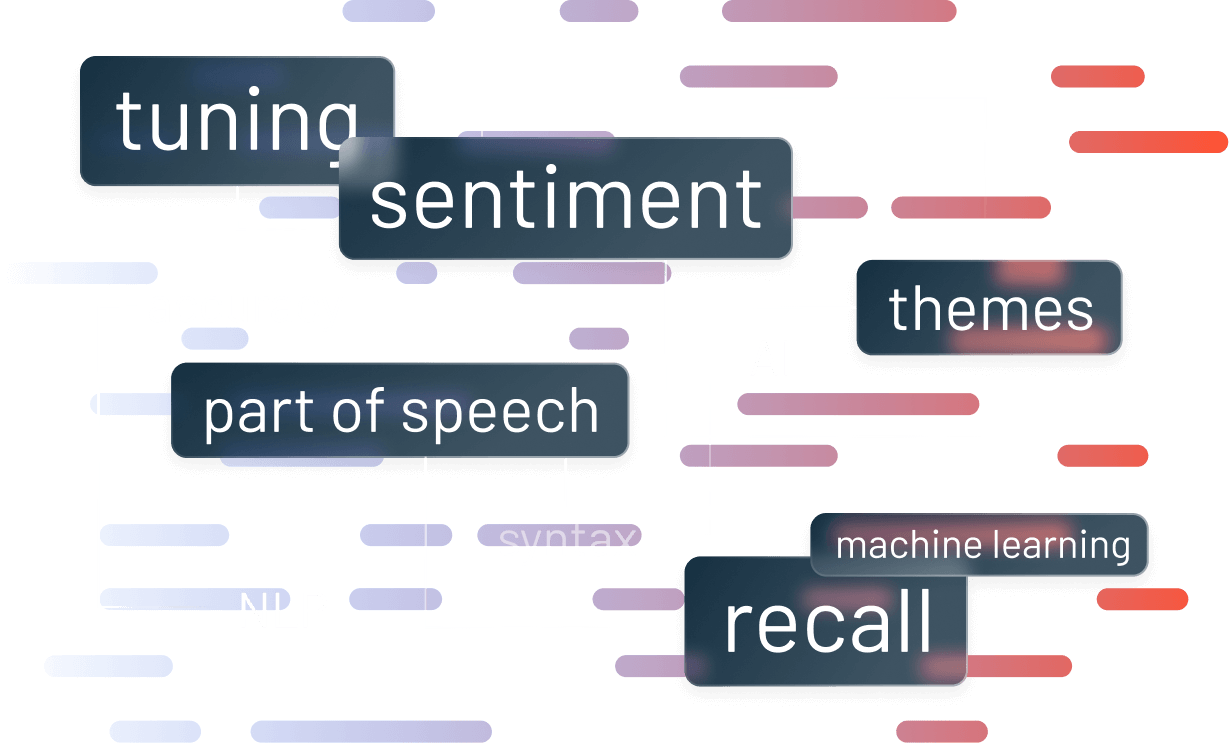 You've got questions? We've got answers.